Focus and passion are the keys to long-term success for omnichannel and ecommerce retailers.
In his 2001 book "Good to Great," author and researcher Jim Collins sought to explain "why some companies make the leap [from good to great] and others don't." His answer plays out over about 300 pages, and it includes the Hedgehog Concept.
"In the famous essay 'The Hedgehog and the Fox,' Isaiah Berlin divided the world into hedgehogs and foxes, based upon an ancient Greek parable: 'The fox knows many things, but the hedgehog knows one big thing," explained Collins in the opening of chapter six of his book.
"The fox is a cunning creature, able to devise a myriad of complex strategies for sneak attacks upon the hedgehog. Day in and day out, the fox circles around the hedgehog's den, waiting for the perfect moment to pounce. Fast, sleek, beautiful, fleet of foot, and crafty — the fox looks like the sure winner. The hedgehog, on the other hand, is a dowdier creature, looking like a genetic mix-up between a porcupine and a small armadillo. He waddles along, going about his simple day, searching for lunch and taking care of his home," wrote Collins.
"The fox waits in cunning silence at the juncture in the trail. The hedgehog, minding his own business, wanders right into the path of the fox," Collins continued. "'Aha, I've got you now!' thinks the fox. He leaps out, bounding across the ground, lightning-fast. The little hedgehog, sensing danger, looks up and thinks, 'Here we go again. Will he ever learn? Rolling up into a perfect little ball, the hedgehog becomes a sphere of sharp spikes, pointing outward in all directions. The fox, bounding toward his prey, sees the hedgehog defense and calls off the attack."
A Retail Hedgehog?
Now imagine an austere conference room at a mid-sized retail company. The business's leaders have gathered to discuss how Covid-19 has impacted the company, what the upcoming election might do to its business, and what they must do next.
There are several discussions. Ideas fly about. Some want to mimic the competition. Others believe new technology is the answer. Still others suggest hiring or firing workers. Each person argues for her position, giving good reasons for their approach until no one is sure what the company should do.
The problem in this scenario may be that there are too many foxes and not enough hedgehogs.
"Foxes," Collins wrote, "pursue many ends at the same time and see the world in all its complexity…Hedgehogs, on the other hand, simplify a complex world into a single organizing idea, a basic principle or concept that unifies and guides everything. It doesn't matter how complex the world, a hedgehog reduces all challenges and dilemmas to simple…hedgehog ideas."
According to Collins, "Those who built the good-to-great companies were, to one degree or another, hedgehogs. They used their hedgehog nature to drive toward what became known as a Hedgehog Concept for their companies. Those who led the comparison companies [which failed to become great] tended to be foxes, never gaining the clarifying advantage of a Hedgehog Concept, being instead scattered, diffused, and inconsistent."
As merchants struggle to deal with the many and various challenges 2020 has brought, it may make sense to try to simplify the complex.
3 Dimensions
In "Good to Great," Collins does not tell readers what their particular Hedgehog Concept should be but, instead, suggests looking at the overlap of three circles or dimensions.
These dimensions are questions a company can ask of itself to develop a simple and clear business strategy.
What can you be the best at?
What makes you money? Or "What drives your economic engine?"
What are you deeply passionate about?
Context is important here. Collins is speaking directly to business leaders who want to build great companies and outperform the competition.
A company happy with its share of the market doesn't necessarily need to focus on what it can be the best at. But an omnichannel or ecommerce retailer aspiring for greatness can only really focus on what it can do better than nearly any other business.
Competence is not enough in itself. If the business is not passionate, it will not sustain the energy and drive needed. Similarly, if the thing a business is passionate about and good at does not generate profit, it will not be great.
When a business can identify its Hedgehog Concept, it has one of the ingredients of a future, great company. It has a simple and understandable strategy that will guide it through hard decisions. This is true even in a year like 2020, even in the middle of a global pandemic, and even in the face of political uncertainty.
https://dcmarketinginc.com/wp-content/uploads/2020/10/for-omnichannel-retailers-hedgehogs-beat-foxes.png
570
570
Admin
https://dcmarketinginc.com/wp-content/uploads/2020/07/105708441_3484809504864581_7760437805279150484_n-300x240.png
Admin
2020-10-18 12:30:42
2020-10-18 12:30:42
For Omnichannel Retailers, Hedgehogs Beat Foxes
Jordan West launched Little & Lively, a direct-to-consumer children's apparel company, with his wife, Carmen, six years ago in Canada. The business has grown to mid-seven-figures in revenue selling through its website, mostly. He's a master at creating demand for his products before they are available for purchase.
"We had a recent launch where, in a single day, we did about $250,000 in sales without discounts or ads," he told me. "We did what's called a gated launch. We password protected the site for 24 hours. This drove the anticipation. Then we gave our VIP group and our SMS list two hours early access before the general public."
I spoke with West recently about his business (which includes a women's apparel brand and a marketing agency), the benefits of local manufacturing, and the psychological impact of reaching a life-long income goal at a relatively young age.
The entire audio version of our conversation is embedded below, followed by a transcript, which has been edited for clarity and length.
Eric Bandholz: Tell us about yourself.
Jordan West: I'm Canadian. My first business was a Taco Del Mar restaurant, which is a chain that has gone from roughly 200 stores to about 50 since I was involved in the franchise. I lost a lot of money. But I learned marketing, which was an interest of mine.
My wife and I then started a baby clothing company called Little & Lively. That was about six years ago. Fast forward to 2020, and we've grown to mid-seven-figures in revenue. I also run Mindful Marketing, an agency that helps people in the apparel vertical, mostly with performance marketing.
Bandholz: A mid-seven-figure business is impressive. Is it bootstrapped?
West: Yes. We're completely bootstrapped. My wife and I are 50-50 owners. Bootstrapping becomes difficult as the company grows. But I have a wonderful CFO with a great five-year plan that's modest and anticipates cash crunches, to plan.
Bandholz: I've always wanted to sell apparel. But the margins are tight, aren't they?
West: I've heard that from a lot of people. It's an outward view of apparel. We make everything in Canada. The only thing that we import, from China, is fabric because we don't have mills in our area. All of our products are manufactured in our hometown here in British Columbia.
We're about as close to vertically integrated as you can get with our manufacturer. I would love to purchase the company, but that's not in the cards now. Our retail prices are roughly double our cost. Those are fine margins for us to acquire customers, especially as a bootstrap business.
In addition to our website, we're in about 150 stores across Canada and about 30 to 40 in the United States, though that's not an area of focus now. We're trying to be the premier children's clothing brand in Canada.
Bandholz: Are the online shopping habits of Canadians the same as in the U.S.?
West: Our agency has many clients in Canada and the States. The buyers are similar, except people in Canada don't like to be pushed. An example is putting time limits on coupon codes or discount offers. Canadians do not respond well to that.
Bandholz: Your product offerings are extensive. Having a local manufacturer helps with lower order quantities, I would imagine.
West: Yes. Again, we're vertically integrated with our manufacturer. We're that company's biggest customer. At the beginning of a season, we'll make our best guess as to which sizes and styles will move the fastest. We have about a two-week turnaround for fairly large inventory orders. Our manufacturer knows that that's the way that we operate.
We'll buy enough fabric, but we don't exactly know how to use that fabric until we do a product launch. We had a recent launch where, in a single day, we did about $250,000 in sales without discounts or ads. That really gave us a good idea of what people wanted.
So the more SKUs that we have, to more complicated it becomes. But it's much easier with a local manufacturer.
Bandholz: I've never had a quarter-million-dollar day.
West: It was wild. We do our own fulfillment. It wasn't just a single occurrence. The next day was $50,000, and the day after that was $40,000. We felt like we graduated to a different size business with that launch.
Generally, we're able to do next day fulfillment. But took about a month to catch up in this case.
Bandholz: How did you generate that much hype?
West: A lot of psychology went into this launch. So we did what's called a gated launch. We have our Little & Lively VIP customer group, and we also have an SMS group. Those two groups receive advance notifications for sales. We password protected the site for 24 hours to get ready for the launch because it involved so many products, and we wanted it to be perfect.
This drove the anticipation. Then we gave our VIP group and our SMS list two hours early access before the general public. During those two hours, we did about $120,000 in sales without discounts.
We use Facebook Ads to gain subscribers, but not for the launch itself. I'm a huge believer in the customer journey. You're not going to have long-term customers if you just sell to them right off the bat. I love moving people farther down that funnel where they become advocates for us. That's what we saw on this launch. We also experienced the idea of scarcity because we sold out of a lot of items.
Bandholz: You've mentioned your VIP group. This is a Facebook group you've created. How do your entice folks to participate?
West: We've got a very manual follow-up process. We'll send the classic Klaviyo email sequence. But we also send a personalized video to every new customer that orders, letting them know about our VIP group. I've created an entire system with a virtual assistant who sends these personalized videos, saying the person's name, saying what they ordered, and then asking them if they'd like to join the VIP group.
We use a wonderful app called Bonjoro for this. It's an iPhone app with email integration. Our virtual assistant sends hundreds of these at a time. She will set it up. She can see all of the information about the person right there. And then as soon as she presses send, it'll send the video right to them. They have to click, and then it goes onto a page. It's similar to Loom, the video message app, but with a B2C focus.
Bandholz: How did you find the right virtual assistant for this? Does it impact customer service?
West: Bonjoro has its own chat feature. So if a shopper responds in that manner, we forward it to our customer service team. We've also trained our virtual assistant to handle quick responses. We tried using our in-house staff to do the videos. But they weren't motivated. It would take them about 10 minutes per video. Our virtual assistant can do about 40 per hour. She has a really good process.
I auditioned many virtual assistants for this task. We gave them a script, and they sent in videos. I was super happy with the results. And the one that's doing it now is Andie. She's incredible. She's in the Philippines.
Bandholz: And what is the typical compensation for a virtual assistant?
West: We pay about $10 (USD) an hour. We're not trying to get cheap labor. We're after good people that can do tasks that we can't source in Canada.
Bandholz: What is your goal for the business? Five years, 10 years?
West: We can catapult off our two core brands — Little & Lively for kids and Kindred Clothing for women. I'm really working through this now. What's my purpose? My whole goal since my early 20s was to make a lot of money. That one day, where we booked $250,000 in revenue, was actually one of those bad psychological days. I thought, "Oh man, this is repeatable. I can do this." So I'm realizing my goal, and I'm asking, "What's my life about?" That's the crisis I'm in now, yet I want to grow these businesses.
We've got big revenue goals. But I'd like to see more of our staff assume additional responsibility, to have the potential for the kind of life that my wife and I have. That would make me happy. We're looking at a few acquisitions now, as well. But I want to make the acquisition if I can put folks in place to empower them and improve their life.
Bandholz: You've touched on an important and vital topic for me. I've thought a lot about it. Here's a question for you. If I could give you $50 million and the only stipulation is that you can no longer work — no creating or getting stuff done. You could only live a lifestyle of pure consumption. Would you do it?
West: No. I would not. I would be so bored. Having a purpose is what gives life some meaning.
Bandholz: How can people get that cool welcome video? How can they follow you and reach out?
West: They can order the welcome video at Little & Lively. I spend most of my social time on LinkedIn at jordan-west-marketer. My agency is Mindful Marketing.
https://dcmarketinginc.com/wp-content/uploads/2020/10/gated-product-launch-leads-to-250000-in-1-day-sales.jpg
240
360
Admin
https://dcmarketinginc.com/wp-content/uploads/2020/07/105708441_3484809504864581_7760437805279150484_n-300x240.png
Admin
2020-10-16 15:22:08
2020-10-16 15:22:08
'Gated' Product Launch Leads to $250,000 in 1-day Sales
Whether you're motivated to get started with creating artworks through code or instead find yourself spending too much time getting upset over ugly website policy disclosure pages, we always like to have your back. Here at Smashing, we are committed to nourishing curiosity on what works and what doesn't, helping folks improve their skills and workflows, and last but not least, finessing their work-life balance.
The best way to get better together is by learning from each other, and what better way is there than to promote new ideas and the way forward for the web industry. A quick peek at our ever-growing guides will show you that we're dedicated in bringing together a variety of topics that will help us all explore and learn new things.
You can always follow us on Twitter, Facebook, LinkedIn and subscribe to our RSS feed, but it's nice to have an overview of the most important things in one place.
So, What's New?
Well, things never get boring at Smashing, that's for sure! From online meetings with team members and brainstorming sessions to online Smashing workshops and live events — each day is super exciting and brings new challenges. However, there is one thing that's making the entire team bounce off the walls: our brand new book! "TypeScript In 50 Lessons" is a book that breaks down the quirks of TypeScript into short, manageable lessons.
If you're spending a huge amount of time programming and want to be more productive, this is the book for you; but it's also for developers who have already dipped their toes into TypeScript and now want to get their feet wet. From type systems to defining complex JavaScript scenarios, we've teamed up with Stefan Baumgartner to help you lose so much less sweat and tears in your projects!
Not convinced? You're welcome to jump to the table of contents and even download a free sample (2.3 MB, PDF).
Recommended Reading on SmashingMag:
Online Events: See You There?
And so the countdown to the year 2021 begins! We have one more live event coming up on November 10th–11th: SmashingConf San Francisco. The schedule and tickets are online for you to take a look at. We'll be sure to have a great celebration for our final event of 2020!
As for our ongoing online workshops, we still have a good number of spots available for you! We hope you'll find at least one workshop that fits your projects and career path, and also allows us to help make life easier for you:
Smashing Podcast: Tune In And Get Inspired
Every second Tuesday, Drew McLellan talks to design and development experts about their work on the web. You can subscribe via your favorite app to get new episodes as soon as they're ready.
Pssst. By the way, is there a topic that you'd love to hear and learn more about? Or perhaps you or someone you know would like to talk about a web- and design-related topic that is dear to your hearts? We'd love to hear from you! Feel free to reach out to us on Twitter and we'll do our best to get back to you as soon as possible.
The next podcast episode comes out next Tuesday (Oct. 20). We'll be speaking with Stefan Baumgartner on all things Typescript! Stay tuned!
Smashing Newsletter: Best Picks
As we've now started sending out weekly editions of the Smashing Newsletter, we've been aiming for shorter and topic-specific issues. So far, we've sent out editions that focus on CSS, front-end accessibility, JavaScript, UX, and even one on little helpful tools and browser extensions. Of course, we like to add in a mix of other topics as well, just so that there's something there for everyone! 😉
We love sharing all the cool things that we see folks doing across communities within the web industry, and we hope you'll help spread the word! Here are just some of the projects that our subscribers found most interesting and valuable:
A Reliable Date Picker Library
There are dozens of date picker libraries out there, but it's always great to have reliable workhorses that just work across browsers, don't have heavy dependencies, are written reasonably well, and meet all major accessibility requirements.
Duet Date Picker is just like that. It's an accessible, WCAG 2.1 compliant date picker that can be implemented and used across any JavaScript framework or no framework at all. It comes with built-in functionality that allows you to set a minimum and a maximum allowed date, and weighs around 10kb minified and Gzip'ed (this includes all styles and icons).
If you need an alternative, check out React Dates, a library released by Airbnb that's optimized for internationalization, while also being accessible and mobile-friendly.
The Deck Of Brilliance
Do you sometimes find yourself facing a blank page with little or no inspiration whatsoever? Competing with creatives from every corner of the globe certainly doesn't make it easy to generate brand new ideas, especially when you feel like they've all already been taken.
The Deck of Brilliance gives you 52 free tools that are bound to help you work up ideas in short periods of time. All you need to do is pick a tool one after the other, and be prepared to note down your ideas when they start rolling in. The more ideas you generate, the better the chances of nailing the big one!
Accessible Comics
When we use slightly more complex shapes and layouts on the web, sometimes it appears to be so much easier to just save it as a foreground or background image and serve different images to small and large screens. This holds true for complicated charts and graphs as well as good old comics with speaking bubbles, but what if we could re-imagine the experience altogether?
Comica11y is an experiment by Paul Spencer that aims to achieve an all-inclusive online comic reading experience. What if we could have different reading modes for the comic, e.g. with closed captions, proper focus management to navigate between panels, high-contrast mode, SVG color blindness filters, programatic bubbles, selectable and translatable text, LTR and RTL support, and even adjustable font sizes? A wonderful initiative that shows just how far we can take UI challenges and use the web to enhance the experience greatly.
A Free Resource Library For Product Designers
Nowadays, it doesn't take us too long to research a topic we're interested in learning more about. The answers are literally a click away. But do you remember the last time you had a peek at your browser bookmarks? Saving pages to read or view later is surely useful, but wouldn't it be handy if we had our source of inspiration all ready and available in one place?
If you're into product design, Design Notes is a library that will prove to be a true timesaver. It currently links to 334 resources that you can filter according to the topic you're looking for: from resources related to user experience to design and prototyping tools. Anyone can contribute to the site, so feel free to share if you see anything missing!
The UX Of Banking
Every bank claims to offer the best overall banking experience, and why wouldn't they, right? Well, in order to find out what the challenger banks did differently, UX specialist Peter Ramsey decided it was time to put a few of them to the test.
First, he opened 12 real bank accounts in the UK, and logged everything. What followed next were six detailed chapters of his user journey: opening an account, making his first payment, freezing his card, making international payments, open banking, and last but not least, customer support. A fantastic reference guide to help you craft better experiences indeed!
How To Make Data Tables Work Everywhere
One of the main difficulties when designing tables is that we need to find a way to display the entire table (or at least its structure completely) — be it on small screens or large screens. With navigation, we could find a way with tabs, accordions or even carousels, but tables are the beast of a different kind. So how can we tame them? In his article, "Design Better Data Tables", Andrew Coyle highlights a couple of design patterns that we could apply (e.g. by allowing users to show/hide columns, or breaking rows into cards).
Molly Hellmuth's "The Ultimate Guide To Designing Data Tables" provides a comprehensive set of best practices for designing tables, along with a free kit for tables. "How To Architect Complex Web Tables" introduces how to create a maintainable system for complex tables with resizing, filtering, truncation, and various states for each cell. Need to make a table work for mobile?
Also, "Designing a Complex Table for Mobile" shows how to transform a complex enterprise table into a manageable set of cards, filters and views on mobile by exploring it row-per-row or column-per-column. A great set of articles to dive in when dealing with those tricky tables!
Git Cheatsheets
Aw, Git! It's always quite a challenge to remember all the right commands at just the right time, so having a few cheatsheets around can be quite useful. Git log features common ways to use the Git log to track what changed or search for commits. Git Branch cheatsheet shows how to list branches, create new ones, rename and switch branches, as well as delete them.
Need something slightly more advanced? Atlassian's Git cheatsheet goes into more detail around Git basics, undoing changes, rewriting Git history, Git branches and remote repositories, and GitHub Cheat Sheet features shows how to inspect and compare, track path changes, share and update, ignore patterns, and add temporary commits.
Growing List Of Accessibility Resources
Chances are high that just when you need to look-up a solution or a technique, it will be quite difficult to find it quickly. Hannah Milan's A11yresources provides a growing list of accessibility tools and resources, ranging from articles and browser extensions to newsletters and podcasts and videos.
A quite comprehensive list, well organized and structured — with pretty much everything you might need to resolve that accessibility issue quickly. For the bookmarks!
The State Of Design Systems And Prototyping 2020
It's always interesting to explore what worked or failed for other professionals, so we can take some of the lessons and apply them to our context. The 2020 Design Systems Survey by Sparkbox highlights the results of the annual survey among organizations that have heavily invested in making design systems work well. The survey dives into common design system challenges and strategies to overcome them. The survey also dives into in-house design systems, design system maturity and the contributions of a design system to a positive culture within those organizations.
Conducted by the team behind Framer, The State of Prototyping 2020, provides a 31-pages PDF report exploring current challenges and benefits of prototyping. Only a third of respondents is able to provide a prototype within 12h. The common challenges are steep learning curves when starting to use a tool for the first time, and often the prototyping tool doesn't fit exact requirements. A registration via email is required.
Not good enough? You can also explore the State of Email 2020, featuring current trends in email design and development, provided by Litmus.
Get Stuff Done With The Command Line
For some, the command line is a coder's best friend, to others it might feel more like a daunting enemy. Fact is, there are a lot of awesome things you can do with terminal. Marcel Bischoff curates a list that is jam-packed with useful command line apps.
The list covers everything from automation and backup to encryption, productivity, version control, and much more that is bound to make a developer's life easier. Even games are featured to sweeten up a long coding session. Your favorite command line app isn't part of the list yet? You are highly encouraged to contribute to it, of course. One for the bookmarks.
Test Your Forms With Dummy Data
Testing forms can be a time-consuming process, but, luckily, it's a task that can easily be automated. The browser extension Fake Filler was built to do just that.
Available for Chrome and Firefox, Fake Filler helps you test your forms quickly and efficiently by filling all form inputs with dummy data and randomly selecting radio buttons, dropdown menus, and checkboxes. The tool supports the maxlength property and ignores CAPTCHA, hidden, disabled, and readonly fields. A great little addition to any developer's digital toolkit.
Make Team Calls Without Background Noises
The dog barking, kids screaming, or a construction site right outside your window — there are a lot of noises that interrupt a call or a virtual team meeting in these times where working from home has become the new normal. If you're surrounded by a constant hustle and bustle and are afraid that it might distract your call partners, why not let AI ease the situation?
The AI-powered tool Krisp does exactly that: By clicking a button, it removes the background noise from you to other call participants when you speak, and the other way around. Whether you want to have noise-free virtual meetings or plan to record a podcast even though your apartment is located on a busy street, Krisp works in over 800 conferencing, voice messaging, streaming, and recording apps. Audio processing happens locally which means that no voice or audio will leave the device. Worth trying out.
More Smashing Stuff
In the past few years, we were very lucky to have worked together with some talented, caring people from the web community to publish their wealth of experience as printed books that stand the test of time. Paul and Alla are some of these people. Have you checked out their books already?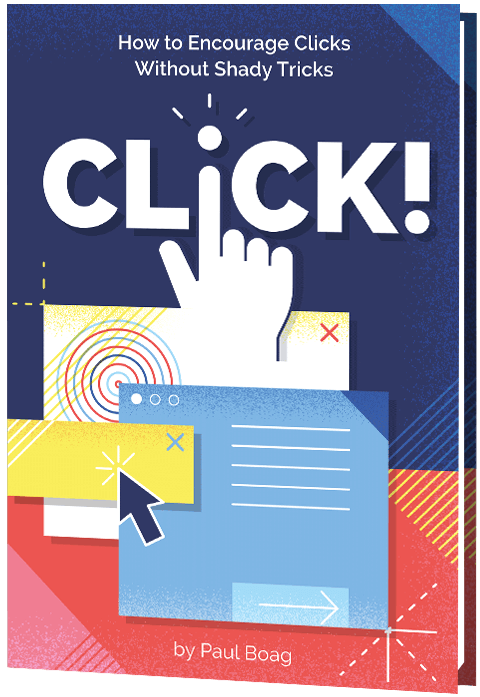 A practical guide on how to encourage clicks without shady tricks.
A practical guide to creating design languages for digital products.
Interactive, live online sessions, broken into 2.5h segments and a friendly Q&A.
https://dcmarketinginc.com/wp-content/uploads/2020/10/a-monthly-update-with-new-guides-and-community-resources.png
1018
2001
Admin
https://dcmarketinginc.com/wp-content/uploads/2020/07/105708441_3484809504864581_7760437805279150484_n-300x240.png
Admin
2020-10-16 14:30:00
2020-10-16 14:30:00
A Monthly Update With New Guides And Community Resources